Gareth Hacker, Founder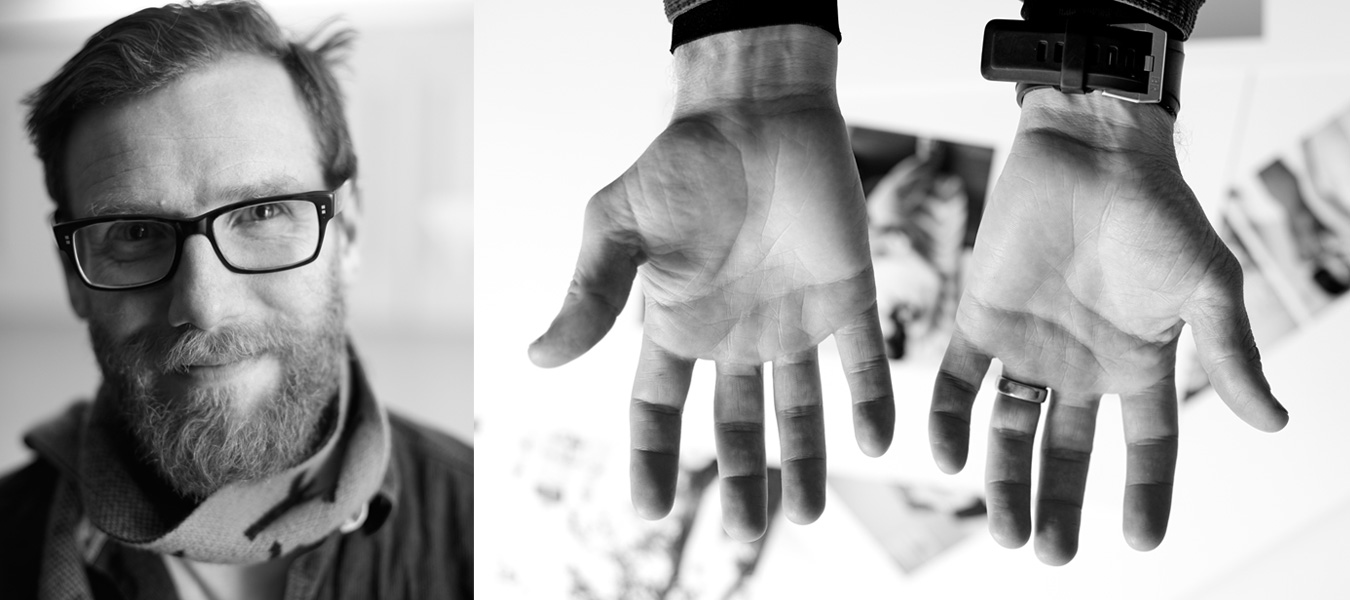 Our products are designed to last a lifetime. In a world when disposable furniture and throw away culture thrives, we offer a reality check on what is important in life. Our albums are designed to last and to age beautifully. To know that some of the albums we make will be used to show children photographs of their grandparents decades from now is something that makes me proud. We make something which our clients form an attachment to and want to be cherish, use and enjoy before being handed onto the next generation.
Leila, Leather Worker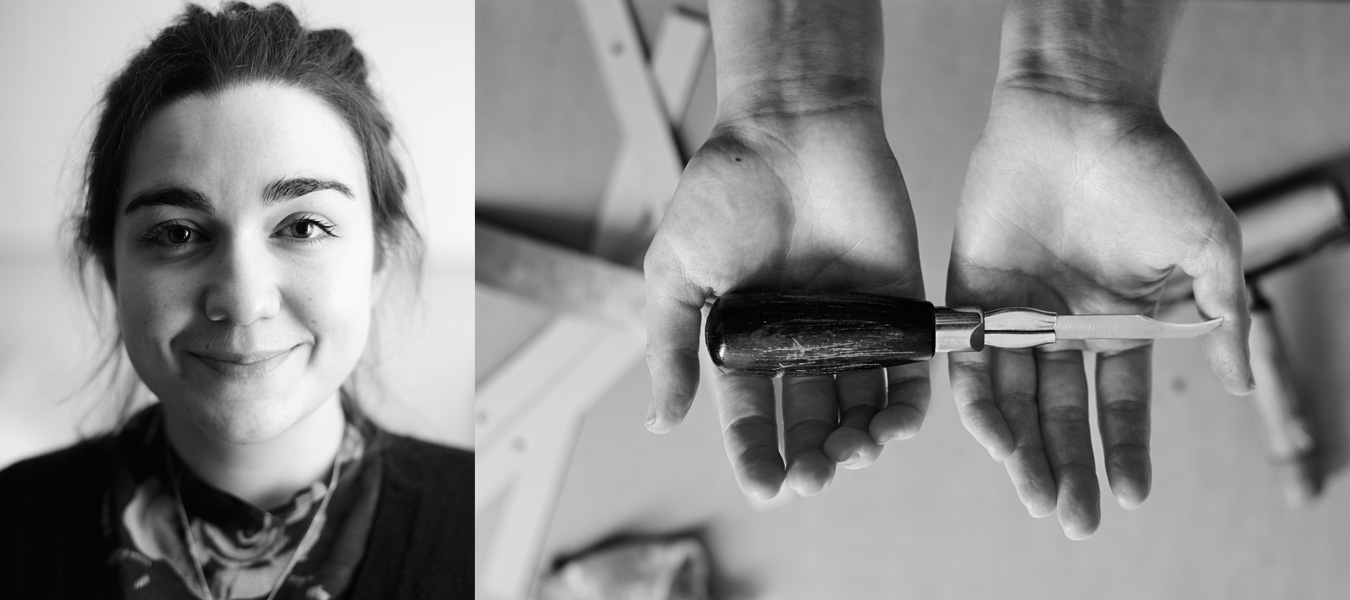 Leila studied fine art so she's always enjoyed working with her hands. "It's a pleasure working with veg tanned leather as it is a beautiful natural material so anything made out of it will have those same qualities. I love the way that it changes for the better over time. I think that the simple B&B album design celebrates leather - and nice to see it in a large curving, full thickness piece - not overly interfered with.
Ken, Finisher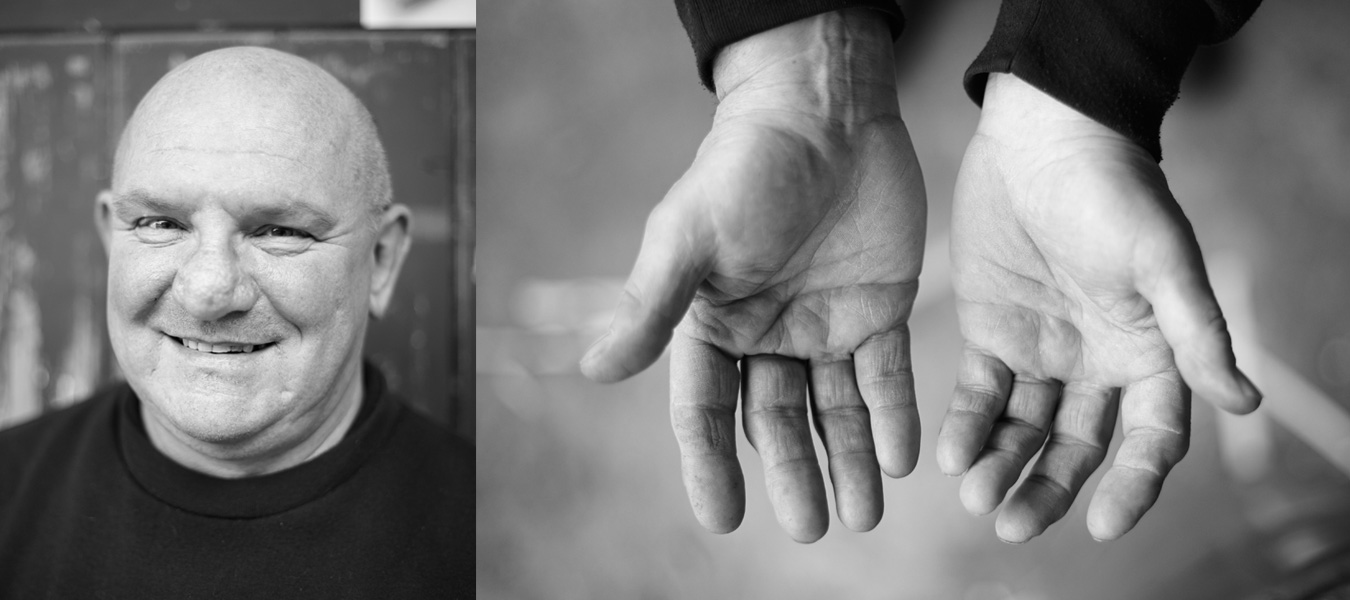 Ken is our finisher. He's been in the printing business his whole life and is obsessed with getting things right. We only print one copy of each album so getting things right is really important. His knowledge and experience when it comes to the trimming, drilling and general handling of one-off pages with care, is an incredibly important part of the process.
Roger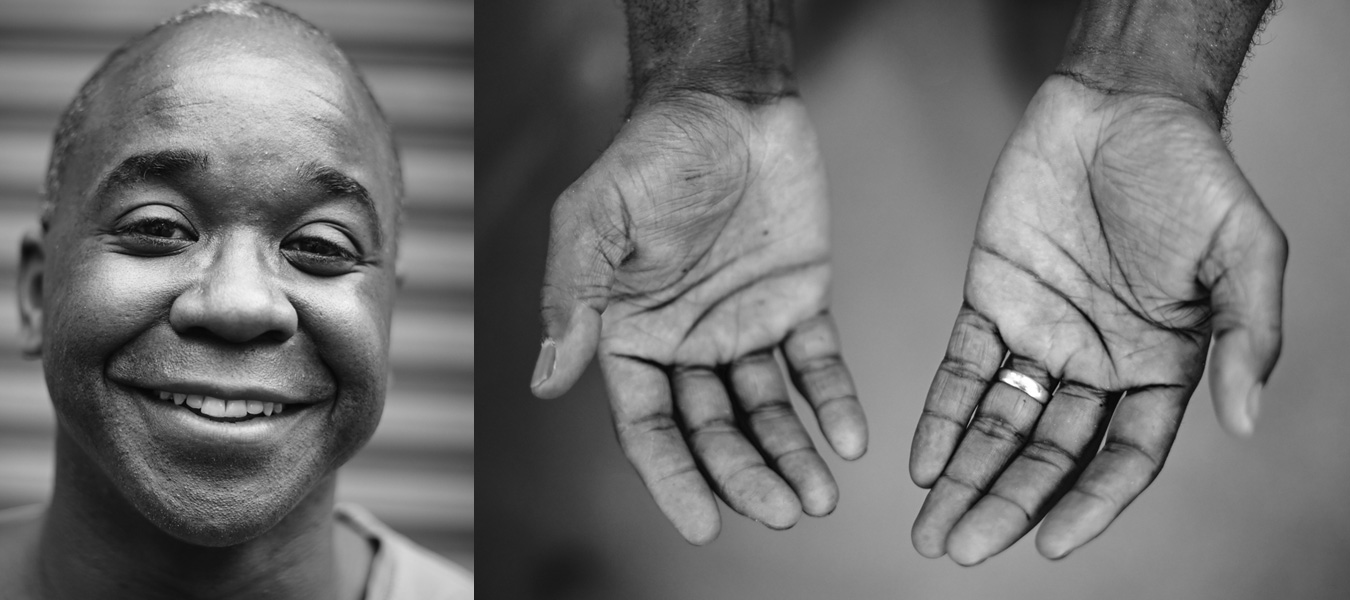 Roger makes the dies (or blocks) we use for debossing our album covers and boxes. He's been doing this for almost 30 years. His knowledge, skill and understanding of how important each of our projects is to us is paramount. He's also one of the happiest people we've met. Based just down the road from us they make blocks for everyone from The Royal Collection and Smythson to Aston Martin and Anya Hindarch.
Michael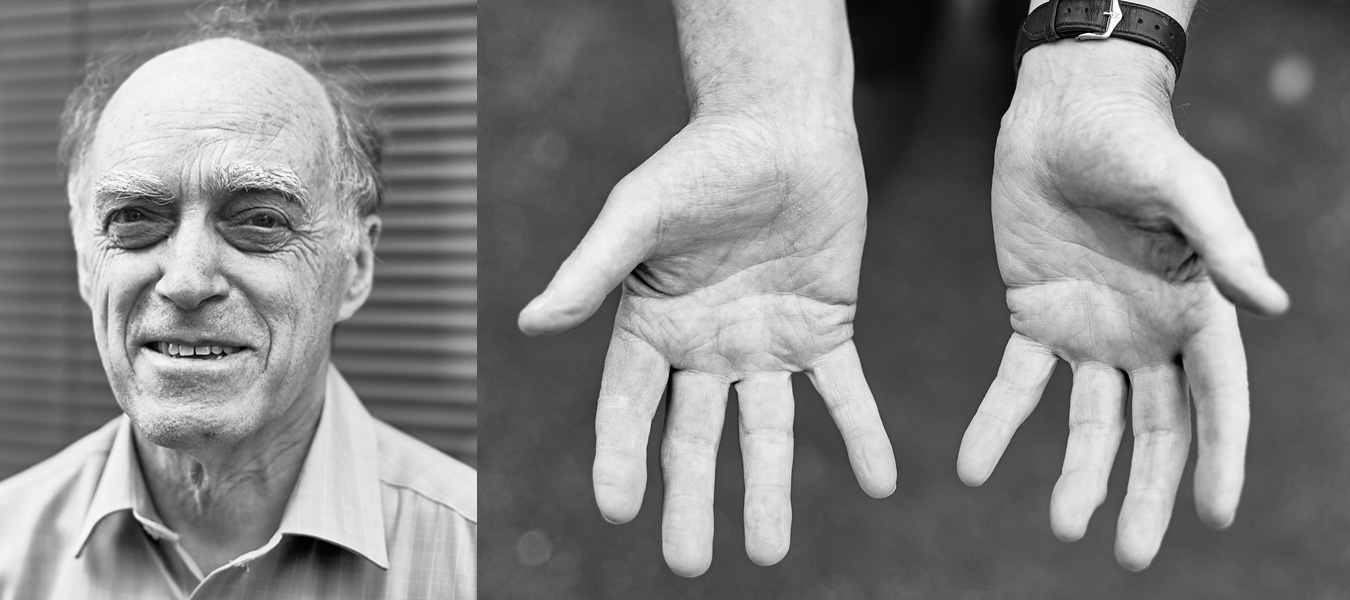 Michaels' firm prints the majority of the albums we make. Gareth and Michael have worked together for fifteen years. Michael and his team have the very latest printing machines and knowledge to get the very best from the images they print. Based close to Tower Bridge they are always happy to cater for our specialist and often specific instructions.
Cat, Box Maker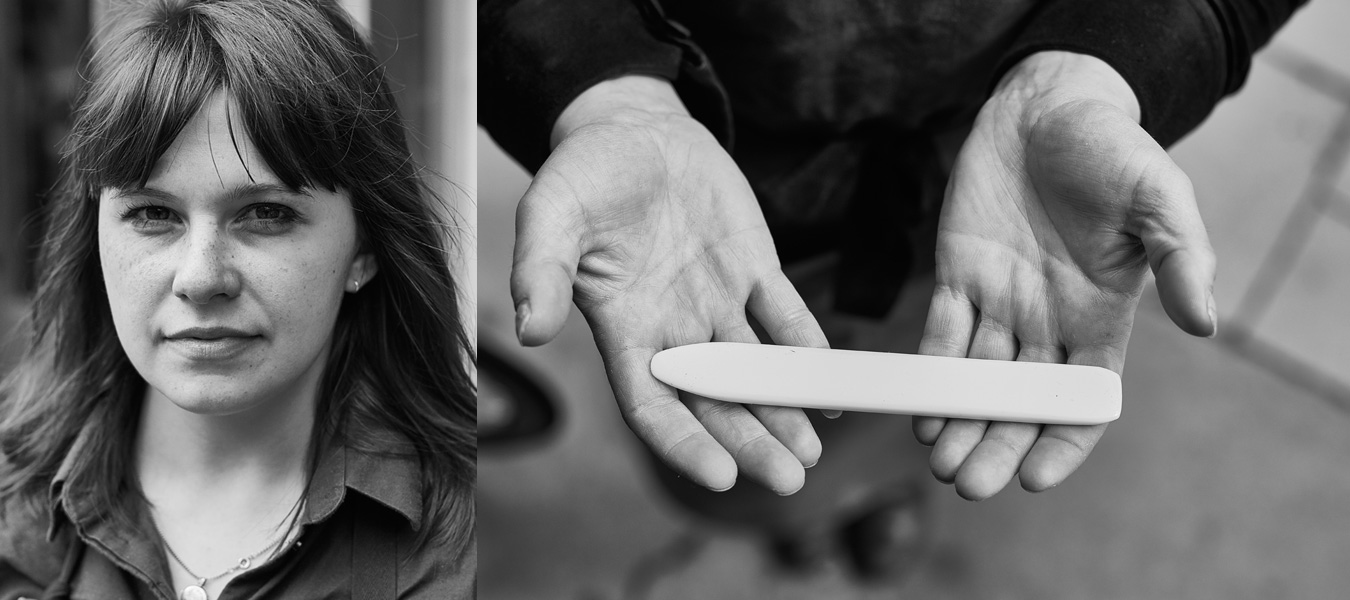 Cat has been making some of finest hand made boxes you can find anywhere for more than a decade. Her passion for perfection and determination to go the extra mile to accommodate clients' requirements make her an invaluable part of our team. "All I can say about my life ambition is that I wanted a job where I could wear an apron and have a tool kit of some kind. So I'm a success in that sense."